How to Become a Top Wedding Coordinator- By Someone who has been there before..
Do you have what it takes to begin a career in the wedding industry? Becoming a Wedding Coordinator is everyones dream- but what sets apart a hobbyist 'wedding' lover from a professional wedding coordinator?
The number of wedding coordinators in Australia is approximately 2,000. This number includes hobbyists and professionals because it is a career that you could get into just by doing a wedding planning course, then registering a business name with ASIC.
There are no national requirements or regulations for accreditation for wedding planners in Australia. This lack of regulation also provides the profession with a divide between the ones who are making it- and those who aren't. If you'd like to be one of the successful wedding coordinators, read on.

To be a wedding planner or wedding coordinator, and to be respected as a professional, there are many benchmarks to be achieved. You must prove a level of experience or training.
You must be able to prove your value and prove your skills. You must show them your training level, your experience within the profession, and your ability to make it work. This is where a portfolio can be of great help.
What Makes You Want To Become A Wedding Coordinator In The First Place?
If it's because you think it would be a fun job, going to a "party" every weekend, stop here. Although planning a wedding can be very rewarding, and sometimes great fun, it is hard, sometimes stressful work.
Lets face it- yes we would all have loved to plan Kim Kardashian's Wedding- or any celebrity wedding – but reality is- a lot of wedding planning you will do is helping the average couple plan their special day- and make their dreams come alive- inside their designated budget restraints.
If you know that you love details, love organizing and creating events, have some experience that proves you can make it work, a career in wedding planning just might be for you! Your experience could include friends and family who always depend on you to organize and create family gatherings and events.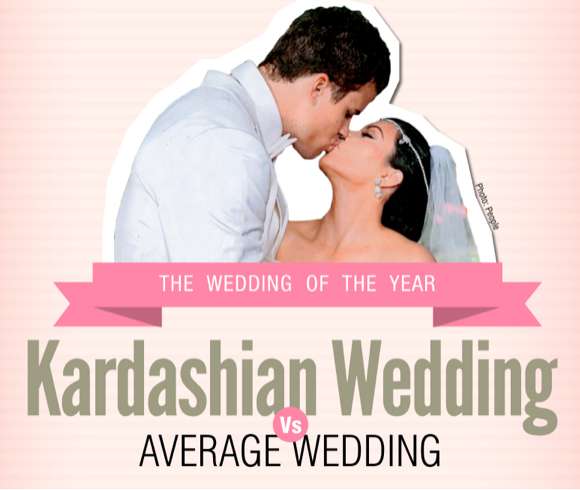 Get Trained! Get Qualified!
You'll need to take a wedding planning training course or certification to learn how to deal with a wider range of requirements. For instance, you'll need to know how to handle special circumstances such as the protocol involved in weddings.
Not every wedding is the same and it will become your job to personalize the event for your clients. This requires a massive amount of research and education.
Your first step should be to check into a wedding planning certification course. There are a number of a great event and wedding planner courses provided by companies and they all vary in price.
The Wedding Planner Institute offers a great Fast Track Professional Wedding Planning Course with some great career outcomes. You can enquire about it here: https://weddingplannerinstitute.com/courses/
Essential Steps To Becoming A Top Wedding Coordinator
1) Do The Education Thing
Who really does know what they're doing when they start a job? Very few people, and that's okay. Educate yourself about the wedding industry, and try to make your education as well-rounded as possible.
While plenty of programs offer the basics, the best way to learn this industry is by doing. Shadow an established wedding planner or obtain work experience.
The Wedding Planner Institute has an work experience program for students, as to gain valuable practical experience on the job. Don't limit yourself to just coordination-working for a caterer or function center is another great way to gain experience. Even as a member of the wait staff, you can learn what really takes place at a wedding reception.
Other options include working for a wedding stylist or decorator on busy weekends or at a bridal dress shop. It's essential to be knowledgeable in all aspects of weddings–this helps suppliers do their job and ensures client happiness.
2) Detach Those Preferences And Leave Your Opinions To Yourself- Unless Asked
You pretty much have to take your own opinions, likes, and dislikes out of the picture when you work as a wedding coordinator. No matter how many brides you deal with a taste like yours, you're still going to work for those whose selections make you throw up in your mouth. ( yes you read it correctly!) Colors, style, theme, whatever – you must put aside your own feelings and provide the couple with what they want.
3) Wedding Certification Vs. License?
The wedding planning industry does not feature legal licensing. However, you can take a course to become qualified. Regardless if you work for somebody else or start your own wedding business- you do not need a wedding coordination license. A qualification in Wedding Planning is all you need.
4) Remember To Network And Research Other Wedding Suppliers
When performing market research, reach out to other planners via legitimate channels and ask for help. Do NOT 'secret shop' other planners in your area–they won't be happy about it. Attend networking events and find colleagues who will exchange information with you instead!
5) Have Patience
Everything has its own time. It will take a few months, and several weddings before you feel comfortable as a wedding planner, and that's perfectly fine–everyone has to start somewhere! And don't expect more experienced planners to hand you what they have worked so very hard for.
While many will be willing to help, it's not appropriate to think they'll spill trade secrets. It is great to study a course with a school that has trained and experienced wedding planners on its support desk- this is where you can ask the hard questions and get the trade secrets- and the best advice on being successful.
6) Find Your Inner Voice
Find a way to be unique and separate yourself from your competitors. Try writing your website and package information in a "creative bubble"–don't look at anyone else's site for at least two weeks and go from there. That way you're starting fresh and won't "copy" other people's work. After all, you need to be able to define what you do without outside influence.
7) Get Your Pricing Right!
Yes, your prices should be less than someone who's been in the business for years, but that doesn't mean you have to under-cut. If all other local wedding planners are charging $1500 for wedding weekend/day of coordination and you are charging $250–well, you're hurting the industry and your business.
Get an idea of the market and create prices from there. Also be cautious when clients ask for a discount, as negotiation is part of being a planner. If you lower your prices at a client's request, you're saying you weren't worth what you were originally charging.
8) Channel Your Inner Passion And Commitment
One of the biggest differences between a "regular" job and a career as a wedding planner is the time commitment. If you want to thrive financially and professionally as a planner, you need to be available before and after the normal 9-5 workday.
Some clients will call you at 9 PM and expect instant answers to their burning-est of burning questions. If you're new to the business and want to create a solid reputation, you need to take calls like these with a smile. And before you say, "No, not me; I'll set boundaries from the start," keep in mind that frantic brides won't always respect such boundaries!
An unresponsive wedding planner can make for a very disappointed client, even if the fault wasn't yours. Your biggest job, no matter what little jobs you do here and there, is to ensure clients enjoy their wedding day, which means going above and beyond to 'make the magic happen!'