BUILD A CAREER FILLED WITH PASSION.
GET YOUR DREAM JOB IN THE WEDDING INDUSTRY WITH INSPIRING EDUCATION & TRAINING.
Become a certified wedding planner
in just 12 weeks…
The Wedding Planner Institute presents the most inclusive online wedding planning course that will train, educate, inspire, and prepare you for a successful career in the wedding industry.
With hundreds of thousands of wedding occurring each year, the wedding industry is big business; there are more opportunities than ever before to become a wedding planner, wedding co-ordinator or wedding industry professional Our professional wedding planner course aims to give you a head start into this lucrative industry.
As a wedding planner, you will take a range of roles – planner, creator, director, advisor, coordinator, and decorator! Your people and organizational skills will be put to good use.
Our 'Certificate Of Professional Wedding Planning Curse' is here to help you through the process, by providing a step by step guide to getting started and becoming successful in your new career. This course will help you gain the skills, knowledge, and confidence you need to oversee all the details of a wedding. As a result, this course will help you to prepare for a successful and magnificent event!
GET STARTED & GET INSTANT ACCESS!
Fast track course to become a certified wedding planner
Certificate Of Professional Wedding Planning, Styling & Design
The most robust A-to-Z blueprint for anyone wanting to live their passion and work one of the biggest industry! Learn how to turn your event ideas into reality with our Certificate in Professional Wedding Planning, Styling and Design.
Three Payment Option To Fit Your Budget And Fast Track Your Learning
Here's What You Can Expect From Our Courses
Online Tutorials + Online Course Materials
Study From Home, Anytime, Anywhere
Work Experience Opportunities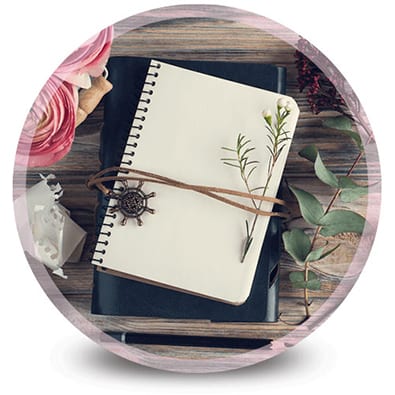 Student Forums And Support Groups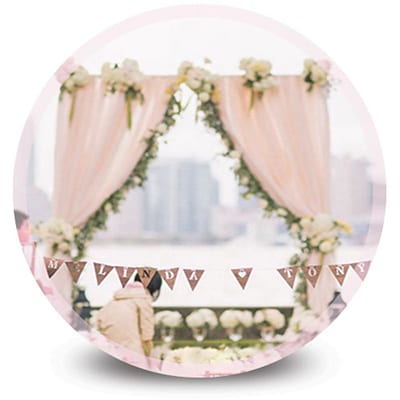 Unlimited Support By Industry Professionals
Supported by the Wedding Industry
Get Your Dream Job
In Weddings
+
Build A Career
Filled With Passion
What's Included In Our Programs
Like You, These Students Wanted a Career That Made Them Happy... And They GOT IT!
The principle aim of the institute is to create the next generation of 'Wedding Entrepreneurs' and 'Event Extraordinaires'. We love all things creative, inspiring, beautiful and uplifting!
Our past students say it best! Have a look at some real successes from past students of the Wedding Planner Institute.
I am studying the Wedding Planning Course and I am so excited I just wanted to let you know I already have 2 weddings that have booked me ! Thank you!
I loved this wedding planning course! The work experience was very beneficial to me- as I got to see and feel what was involved in a wedding first hand. I learnt that its not just your ideas you need to work with but a variety of other peoples as well. This course has opened my mind to a quiver of opportunities I didn't anticipate!
This Wedding Planning Course by far the best course available! I highly recommend it to anyone who is looking at getting into a field that there are so passionate about! I go full support when ever I needed it, and the assessment gave me a real world feel of planning weddings! I absolutely loved it!
I just wanted to let you know that your course is enjoyable! I instantly fell in love with it! I spent all weekend looking through it! Thank-you again for everything- you have been amazing!
Gemma has 2 weddings booked plus 1 engagement party- within the first week of enrolling in the course!
"I just wanted to say a quick thank you for my wedding planning course. I have had it for just over 1 week and to be honest i couldn't be loving it more! To top it off, I am already booked for the planning of two weddings and an engagement party! I cant wait to finish the course to send in my assignments – In beyond excited! (If only studying at school was this much fun! ha ha) "
– Gemma Forsythe
Elisa got her first PAID job planning a wedding in Bali- within 2 weeks from starting the course!
Elisa Pavlovic enrolled in May this year, and is also planning her own wedding in Bali next year. Through networking on Facebook, she had an enquiry from a bride who needed help planning her wedding in Bali, as the reception venue wasn't getting back to her. Elisa- being a seasoned Bali holidayer- was able to steer the bride in the right direction and offer some great advice. As a result the bride booked her to plan the rest of wedding and be there on the day to run things!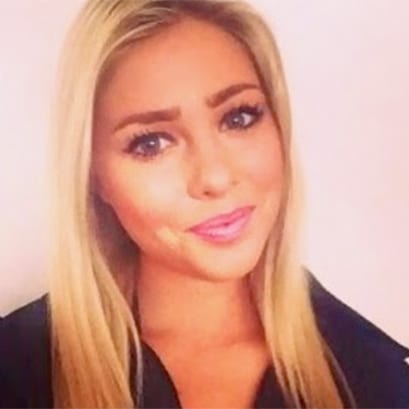 Stephanie got a full time job in the events team at a prestigious wedding venue in Sydney - with in 2 weeks of completing the course!
"This course helped me get a job on the events team at one of the East Coast's best wedding venues! The qualification looked great on my resume and the works experience helped me build up my experience in the industry! Thanks so much!"
– Stephanie Steigner
WANT MORE DETAILS & MORE PROOF?
GET STARTED & GET INSTANT ACCESS!
Blog Posts to Help Inspire You