How To Make A Wedding Flower Wall Backdrop For A Wedding or Event
"The question I get asked often by Wedding Planner Students is "How Do I Create My Own Wedding Backdrop?"
Chances are if you are reading this blog post- you are probably working in the field of weddings, just starting out, or you want to build your own backdrop for your event or wedding!
Here at the Wedding Planner Institute- we give you advice and training on how to break into the industry and make a living from it! A floral backdrop is just one service that you can offer potential clients and brides!
These backdrops are the perfect Decor item for an event- and a 'lust worthy' prop that can be hired out!
In this blog post we will show you how to create one of the most popular backdrop right now- a flower wall backdrop!
Floral backdrop using paper flowers and artificial flowers are great- because they aren't just wedding related- they can be used for product launches, birthday parties, hens nights, baby showers, formals and balls, and much more!
In the tutorial below- we cover the process using artificial flowers, and paper flowers. This gives you the opportunity to make a backdrop for your own personal event, or hire it out to clients in your own wedding or event business.
Included are the best youtube videos and blog posts out there on making your a flower wall backdrop, so that you can choose a method that best suits your needs.
---
---
As with any DIY project you should practice these ideas before your actual event.
Most venues don't allow you to put holes in the walls or tape things to them. You can get around this by making your own stand that you attach the flower boards to.
Credits: www.paperflora.com and www.annneville.design.com
"The question I get asked often by Wedding Planner Students is "How Do I Create My Own Wedding Backdrop?"
1. USING A PVC PIPE STAND
You can hot glue or wire the flowers to the actual pipe
Drape the pipe with fabric, sheets or inexpensive curtains work well since they both either have loops or a sewn pocket that you can sheer on to the pipe. This works well for accent displays, flowers on the corners or across the top.
For a flower wall on fabric, you'll need to use a Canvas or Calico both are sold by the meter – at Spotlight or a fabric store.
You can adhere the flowers directly to the fabric, again using hot glue or pin them to the fabric if they have a *wire hanger on the back.
You can attach them to foam core boards and hang them from the PVC piping then disguise the actual pipe with fabric, lace or tulle.
2. BUILDING A PVC PIPE STAND
I've included two DIY stands that I found that look easy to build, you can get all the supplies at your local hardware store for about $40. Click the photos below to get exact measurements and diagrams. But if you aren't the building type you can find them already cut and ready to assemble on Etsy. You can get the PVC pipe from your nearest Bunnings Store, and ask them to cut each pipe length to the exact size you need.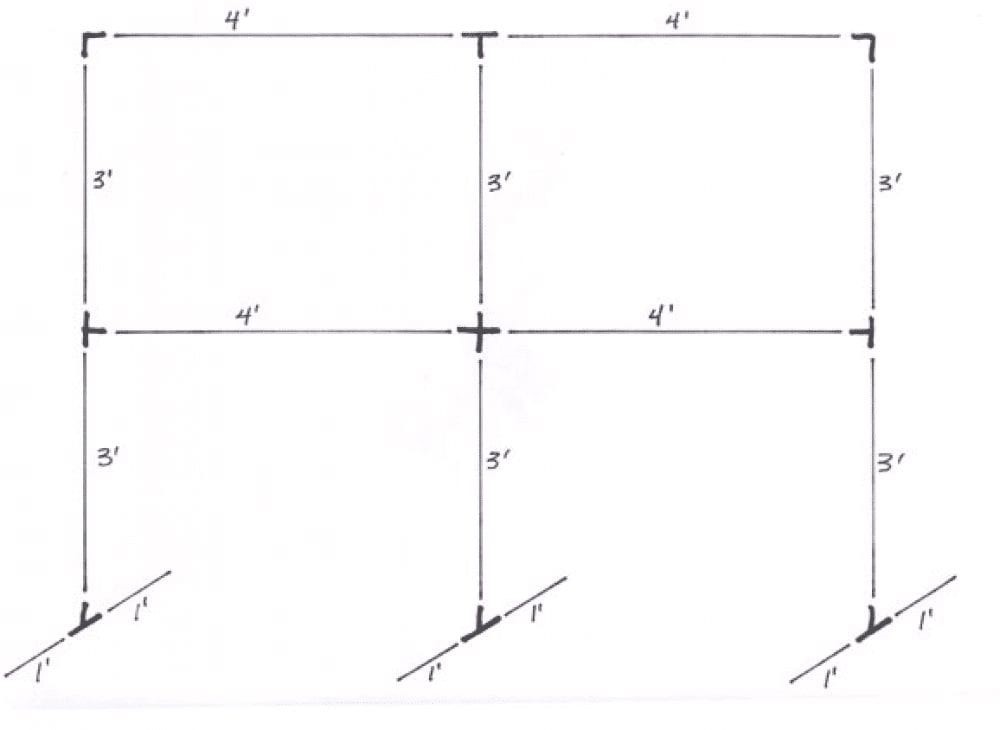 Note: 3′ refers to 3 feet- meaning 91cm. ( One foot = 30.5 cm)
3. PVC Pipe Supplies List
( you can modify the measurements to suit your needs. But For the above illustration this is the measurements)
This is all using plumbing PVC piping- so go to the plumbing section of your hardware store- such as Bunnings.
6 x PVC pipe cut to 90cm lengths
6 x PVC pipe cut to 30cm lengths
4 x PVC pipe cut to 120cm lengths
6 x Female Tee connectors
6 x PVC caps ( to put on the end of the legs to cover the exposed PVC end.)
2 x Female Elbow connector
1 x equal cross connector
How To Put Together A PVC Stand
4. BUILDING A PLYWOOD CHALKBOARD BACKDROP
To build a plywood wall takes a little more skill and some power tools! Visit East Coast Creative for all the supplies you'll need and building directions. Instead of covering the plywood with turf paint the surface with 2-3 coats of chalkboard paint. Use *weights/sandbags on the back to support the weight of the flowers.
5. BUILDING WITH POLYSTYRENE SHEETS
A polystyrene backdrop is much lighter in weight and easier to build. You can get all the supplies and building directions here How to Make a Backdrop You can paint the board once it has been assembled. Polystyrene is much lighter than plywood so *weights/sandbags are a MUST!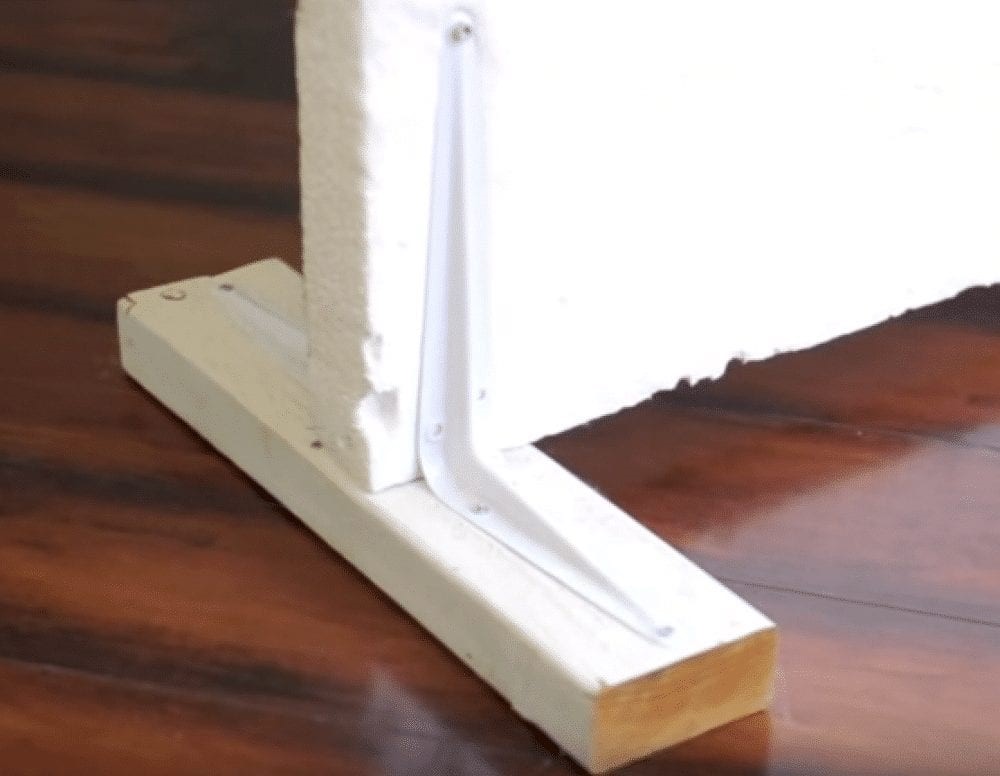 (you can get polystyrene sheets from foam suppliers- and they will cut it to size for you. Just google search ' foam suppliers' in your city.)
6. Attaching The Flowers To Your Backdrop
There are a few ways you can attached your flowers to your backdrop. The video below shows you how to attach paper flowers to a foam board using wire. You then attach the foam board with Zip Ties to your backdrop.
Creating A Paper Floral Wall With Foam Boards- Anne Neville
Time Lapse Of Flower Wall Construction

7. Artificial Flower Wall Construction
This video below shows you how to use a foam board and hot glue gun to stick artificial flowers to a board that will be attached with zip ties to your backdrop frame.
8. Where To Get Paper Flowers, Foam Flowers And Artificial Flowers For Your Flower Wall Backdrop
FOAM AND PAPER FLOWER WHOLESALE SUPPLIERS:
ARTIFICIAL FLOWER PANEL WHOLESALE SUPPLIERS:
I hope that you have enjoyed this blog post!